Learn with Your Choir!

Choral Valley offers community choir Retreats, Festivals, and Workshops in the Comox Valley, BC, on Vancouver Island in Canada.

The specialized programming will enhance the musical performance and relational connectivity

of your choral ensemble.

The purpose of Choral Valley is to

broaden the educational, artistic and social aspects

of community choral singing through shared music-related and team-building experiences.

We invite you and your choral ensemble to join us for a unique educational and memorably musical experience.

---

Register here for
​Upcoming Festivals

Register here for
​Upcoming Workshop

"Thank you, Wendy, for your spirit of enthusiastic, committed, creative use of all your gifts – passionately displayed and shared in setting up our performance, offering and giving a wonderful, entertaining and meaningful music workshop, catering both a lunch and concert for a large group. Plus, your promotional efforts brought in our largest audience of the Vancouver Island Tour. "

Powered by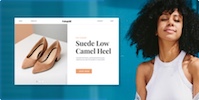 Create your own unique website with customizable templates.